Hometown:
Orlando, Fla.

High School:
First Academy

Event:
Pole Vault


Year I/O:
Jr./Jr.

Major:
Media Arts

06/30/2016
South Carolina tops the SEC for ninth-straight year on first-year listing
06/30/2016
South Carolina tops the SEC for ninth-straight year on first-year listing
06/30/2016
South Carolina tops the SEC for ninth-straight year on first-year listing
06/30/2016
South Carolina tops the SEC for ninth-straight year on first-year listing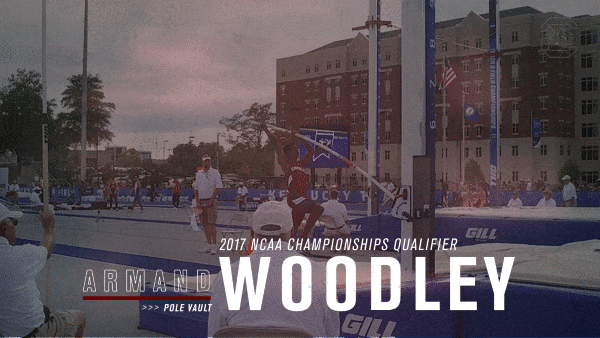 ---
2017 USTFCCCA All-Academic Team
2017 SEC Academic Honor Roll

2017
Indoors: Competed six times in pole vault, including a second-place finish at the Tiger Tuneup... set a new indoor PR at Vanderbilt, 4.75m.
Outdoors: Experienced an incredible breakout season in the pole vault... set a new PR in seven consecutive meets, going from 4.70m at the Weems Baskin Invitational to 4.75m at the Spec Towns Invitational to 4.90m at the Gamecock Invitational to 4.95m at the USC Open to 5.05m at Penn Relays to 5.07m at the SEC Championships to 5.25m at the NCAA East Regional... won the Gamecock Invitational, USC Open and Penn Relays... scored for the Gamecocks at SECs, where he finished fifth... entered the NCAA East Regional as the 45th seed and finished 12th to book a trip to the NCAA Championships... cleared a new PR two separate times at the East Regional... represented the Gamecocks at the NCAA Championships in Eugene... ended the season ranked sixth in Gamecock history in the pole vault.
2016
Indoors: Finished second in his first college meet, reaching 4.65 meters at the USC Open #1... Cleared a season-best bar of 4.71 meters (15-5 1/2) at the Texas A&M Invite... finished sixth at the Armory Invite after clearing 4.70 meters (15-5).
Outdoors: Cleared bars at two meets in the spring... had a top outdoor height of 4.66 meters, achieved on a blustery day at the Spec Towns Invite... finished fifth at the Seminole Invite with a bar of 4.62 meters.
HIGH SCHOOL
Three-time Florida state finalist in the pole vault, winning silver medals in 2014 and 2015... district and regional champion... 2014 AAU Junior Olympics silver medalist... went for a personal-best of 14-10 to win the 2015 USATF Region 16 Junior Olympic Outdoor Track And Field Championship in the pole vault... finished fourth at the Florida Relays.
PERSONAL
Born Aug. 9, 1997... son of Arto and Yvette Woodley... has one older sibling, Tre'... born in Dayton, Ohio but attended high school in Orlando... has three older cousins that played Division I football, and two more that are currently playing... also has two uncles that played college basketball.
Indoor Personal Records
Pole Vault
4.75m | 15-7 (1/20/17 Vanderbilt Invitational)
Outdoor Personal Records
100m
11.07m (+3.5) (3/24/17 Weems Baskin Invitational)
Pole Vault
5.25m | 17-2 3/4 (5/26/17 NCAA East Regional)
Armand Woodley